It's for everyBODY!

by Auburn Falcon
October 25, 2012
The staff are friendly but the equipment are old and not well maintained. Some equipment sensors are not working; upholstery are ripped and some are patched. Not worth the price we are paying.
Comments

By: khanluomo
March 13, 2013
Pure Fitness has replaced a lot of equipment with new ones. Ad for the older items, they are constantly maintained. Overall up keep of the club is excellent.

by Amethyst Dinosa
October 2, 2011
Clean, cable and caring staff - have been a member since they opened - lots of good programs - no pressure and great rates
by Leasideguy
January 24, 2011
I keep hearing about some of the big chains in fitness taking advantage of this customers. I am so glad to be with a owner-operated establishment like Pure Fitness. The service is always honest and reliable and its a great club. I highly recommend it. Let's not group fitness into one big group. There are many that do there business fairly and honestly.
by steve68
January 15, 2011
The gym is good over all. The Change room is not that clean in the mornings ( the floors should be swept before it opens or just after closing time. The main reason i would not join this gym is that they used my credit card without my approval. They card my credit card and i only found out when i saw my bill. I first emailed and complained about this but no reply. I then called and talked to the owner. He gave me a pile of reasons for this. for this im warning all who join this gym to pay just cash. Do not join this gym as the members i see everyday talk about this.

They lost my renewal this coming summer
by zenchick01
December 28, 2010
Nice gym, but more about the bucks than the service. Owners are pretentious. Have been a member since opening and all the promos are offered to new members, not ones who have been loyal since day 1. Not motivating me to stay- there are many other gyms of similar calibre in the area. Also, group classes are always too full and the room is hot. No beginner/intermediate classes- advanced only...absolutely discouraging when trying to learn something new. Attended a zumba class- 1/2 the class left part way through!

by Boysenberry Iri
June 24, 2010
I was a member of this gym 3 years ago. Since moving to another city, I have missed all this gym had to offer. The culture, the people and most of all the atmosphere. I have tried numerous other places. Nothing compares!!! I miss this place so much!!!

Btw, I now only workout at home now... Even though there are 3 major gyms around me.

by Cinnamon Hummin
March 5, 2009
Excellent facility. Caters to everyones needs.
by Fitty1
February 13, 2009
Anthony and the team do a great job of making you feel welcome and maintaining the atmosphere. Equipment is new and well maintained. There was a problem for a while with the steam room and the suana, long fixed. The personal trainers are top notch with the correct accreditation... I would recommend asking for Kimberly... very professional and disciplined about managing your program to your specific needs.

The classes have a wide range of quality instructors, parking is always available, Tim's in the plaza for java on the way out.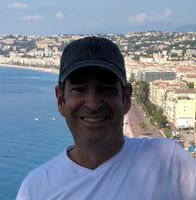 by Rick Silver
October 23, 2008
I have been going (thought not as much as I should) to Pure Fitness since they opened. It is a great facility. All new equipment, beautiful environment, friendly staff and conveniently located.

I highly recommend joining.
I joined this club a year ago. The facility itself is quite lovely. If you enjoy working on equipment, free weights or a having a personal trainer, this might be the club for you.

Firstly, when I joined, I was guaranteed the lowest price by one of the owners. My friend, who came in for a consultation (by the same owner) a few weeks later, was given a quote 10% lower than mine (poor PR).

Secondly, they promoted their "Group Fitness", which I am a fan of. Much to my surprise, the classes were nowhere up to standards. Many of the instructors were not up to certification standards, some of the classes were dangerous and the studio, when sunny, was like a sauna. When it came time for my renewal, I again spoke to the same owner and he told me that there was a 20% increase per month. In essence my $49.00 would now become $69.00. I told him that I did not want to renew my membership. He asked me what my reasons were, and I told him that I didn't want to pay the increase since I was only able to use a half of the services they offered (meaning no group fitness). His response was that I should look into personal training???? Perhaps this wouldn't bother the average person, but I myself am in the fitness industry and know that that was the "WRONG" answer. I felt as though it had fallen on deaf ears. Too bad.
Reviews powered by